Specific Objective: In Ecuador, ASHA provides technical assistance to the Ministry of Public Health to educate service providers on communication disorders.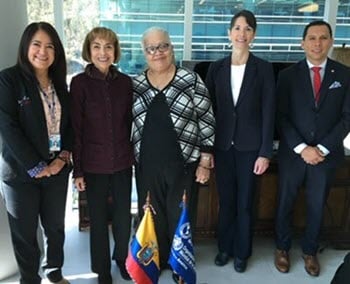 Country Updates
Ad hoc committee has been formed.
A needs assessment trip to Quito, Ecuador was conducted in September 2019. A work plan was drafted jointly with local stakeholders.
Other Projects
For more information, contact Lily Waterston, ASHA Director, International Programs at international@asha.org.