Ethical Integration: A Self Reflection That Begins as a Student and Continues Throughout Our Practice
by Kayleigh Coleman, Marshall University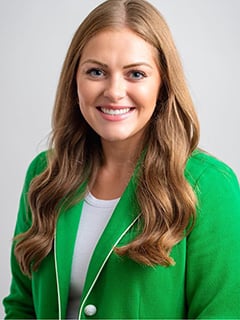 We have the power to decide what kind of person, student, and clinician we are going to be. Although individuals may have differing values and opinions, we must leave those at the doorstep when it comes to making ethical decisions. Whether you like administering a particular assessment over another, you're better at using a specific treatment strategy out of the possible choices, or you're used to treating a certain type of client or deficit; all decisions we make in our practice must abide by the ASHA Code of Ethics and ultimately be in the best interest of our clients. As a current graduate student working towards my master's degree in Speech Language Pathology, I have been educated on the importance of abiding by the ethical standards of our profession and the consequences of not upholding an ethical practice. It is important that ethical decision making is taken seriously, and awareness is spread to students about situations that could create ethical issues before they begin their careers as Audiologists or Speech Language Pathologists.
Since ASHA's establishment in 1925, a "framework of common principles and standards of practice" (ASHA, 2016) has been followed by its members. This framework was adopted as ASHA's Code of Ethics in 1952 and has since been adjusted to match the developments made in society and our ever-changing field. There are many levels to the duties that we as Speech Language Pathologists must properly and ethically conduct. Our scope of practice includes service delivery in the methods of screening, assessment, prevention and wellness, modalities, population and systems, collaboration, counseling, and treatment (ASHA, 2016). Making the ASHA Code of Ethics the center of your practice doesn't start after graduation in your Clinical Fellowship Year. It starts in your undergraduate career by first understanding the purpose and importance of the Code of Ethics. It is then actively put into practice when assessing and treating clients as a graduate clinician and continues throughout the entirety of a career. It is a manual for current and future professionals in our field, such as myself, to use for guidance and self-reflection in order to maintain an ethical career.
Further, let's discuss Principle II of ASHA's Code of Ethics (2016) which states, "Individuals shall honor their responsibility to achieve and maintain the highest level of professional competence and performance", and its corresponding Rule A which states, "Individuals who hold the Certificate of Clinical Competence shall engage in only those aspects of the professions that are within the scope of their professional practice and competence, considering their certification status, education, training, and experience" (ASHA, 2016). I plan to apply Principle II to my personal practice by constantly educating myself through attending continuing education units (CUEs) and staying up to date with the most current research, using client-centered and evidence-based practice to ensure the best quality and ethically appropriate care for my clients, and acknowledging that our field is constantly changing and growing. Putting these ideas into motion will push me to continuously work toward reaching and maintaining the highest level of practice and professional competence I can personally achieve. To specifically uphold the honor of Rule A when practicing as a clinician with my CCC's, I plan to be familiar with the areas of my scope of practice, understand the scope of practice of other professionals I may collaborate with, and use our respective scopes to provide our clients with the best experiences. My existing knowledge and capabilities will continue to grow and allow me to be reflective as I identify strengths to advance and limitations to address. Some ways to reflect on my performance within my practice could be self-reflecting by keeping a journal and having team reflections with coworkers and collaborating professionals.
As I near graduation and am close to entering my career as an MS, CF-SLP, I have written a personal mission statement to uphold in my practice. I plan to read and adjust this as my career goes on to use as a way to reflect. It is as follows: "I love and value all of the individuals that I get the chance to interact with. During the course of my education and career in the field of Speech Language Pathology, I will continuously strive to serve the needs of individuals I collaborate with, whether that is a client, parent, coworker, etc., with expertise, empathy, understanding, and compassion through quality therapy services. I will do this to not only reach the goals I have made for them but ultimately the goals they have for themselves and their loved ones. Throughout my journey I want to be known for owning up to my own flaws, being self-aware in order to work through my struggles and correct mistakes, creating a hardworking yet enjoyable environment, and leaving a lasting positive impact on who I have treated and collaborated with along the way".
This approach that includes continuous education and reflection may minimize potential violations of the Code of Ethics because being aware of possible issues that could arise is one way to prevent them from happening. Being well educated in all areas of our field is a great way to establish an ethical career. Once you know the types of situations that could occur and the consequences that arise from those situations, you can understand how to avoid them. Reviewing your performance is the other piece of the puzzle to minimizing potential violations of the Code of Ethics. While this can be done on your own or in a group, it is important to recognize that reflection is more than just talking, writing, and meeting about a situation. These tasks become reflective when we use them logically to gain an accurate and deeper understanding of our work and can then develop strengths and weaknesses. Making a habit of this practice will encourage continuous growth that will positively impact ourselves, our clients, and our coworkers. These are all the ways I plan to make the Code of Ethics a "living document" in my daily practice.
This essay has allowed me to step back and plan for how I will approach my career from this point forward. I have realized that I need to keep the ASHA Code of Ethics accessible throughout my practice to review as it is the set of moral principles to follow in our profession. Everything that I have learned about ethics in my undergraduate and graduate career thus far was reiterated to me as I dove into this topic and wrote out a plan. Having our Code of Ethics is truly a way for our profession to self-regulate as a whole in order to protect us and our clients. We can maintain respect from the public and improve the quality and consistency of the services we provide by following this moral guide. I realize that I will face decisions that will require me to review the ASHA Code of Ethics in the future. I will work hard to uphold the ethical standards of this profession and leave a lasting mark on every person that I work with each step of the way.
References
American Speech-Language-Hearing Association. (2016). Code of ethics. American Speech-Language-Hearing Association. Retrieved January 21, 2023, from https://www.asha.org/policy/et2016-00342/#sec1.5.
American Speech-Language-Hearing Association. (2016). Scope of practice in speech-language pathology. American Speech-Language-Hearing Association. Retrieved January 21, 2023, from https://www.asha.org/policy/sp2016-00343/