When Ethics are Boiled Down to Regulations and Common Sense, the Clinical Supervisor has a Recipe for Success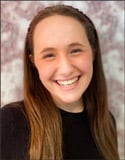 by Katie Matofsky, Yeshiva University/Stern College for Women
Many ethical challenges can be avoided when common sense is exercised. Dilemmas as critical as those involving ethics, however, cannot simply be left to an intangible and immeasurable concept. Therefore, in order to deal with ethical dilemmas in an organized and responsible fashion, the Board of Ethics created a code of professional conduct for all American Speech-Language-Hearing Association (ASHA) members. However, because the ASHA Code of Ethics (2016) cannot possibly account for every nuance of every situation, it is incumbent upon ASHA members to act in accordance with a reasonable person standard coupled with a strong familiarity with the ASHA Code of Ethics (2016) in order to extrapolate the code and its "spirit and purpose" (p. 2) to real life situations.
One of these situations involved a student named Hannah and her clinical supervisor. When Hannah was seven years old, she was diagnosed with Hodgkin's lymphoma. Fortunately, the chemotherapy treatments were successful in treating the cancer. However, the ototoxic drug caused Hannah to acquire profound bilateral sensorineural hearing loss. Shortly after Hannah's first appointment with her cochlear implant audiologist, she decided that she too wanted to help other children with hearing loss and become an audiologist.
Throughout high school and college, Hannah developed strong self-advocacy skills. For example, Hannah would confidently and respectfully remind her teachers and professors to activate closed captioning during their presentations, organized fund-raisers for local hearing loss charities, and organized a group of students to lobby on Capitol Hill for the development of and funding for television commercials about the importance of early intervention and hearing conservation.
After Hannah gave a presentation to her graduate school class about her hearing loss and her involvement in hearing loss advocacy, Hannah's clinical supervisor invited Hannah to observe an appointment with a young patient who also lost her hearing after undergoing cancer treatments. Hannah was excited to observe this session and see if her clinical supervisor would use the same informational and emotional counseling techniques that her audiologist used. During the appointment, the client disclosed that she was being bullied in school because of wearing cochlear implants. In order to comfort her patient, Hannah's supervisor told the client not to worry because, "Hannah, who is a graduate student, also had cancer and wears cochlear implants. She made really nice friends who did not judge her for her hearing loss once she went to high school. Don't worry, you will too!" While the clinical supervisor was saying this to the client, the client's mother noticed that Hannah looked very surprised. After the appointment, the client's mother thanked Hannah for sharing her story, but she was concerned that the supervisor did not tell Hannah that personal information was going to be disclosed. Hannah admitted that hearing her story at the appointment was unexpected, but that she was completely fine with the situation because she is very open about her hearing loss.
There are several ethical challenges with the aforementioned scenario regarding the maintenance of confidentiality. Firstly, according to the ASHA Code of Ethics (2016) Principle I, Rule I, "Individuals shall... include persons as… teaching demonstrations only if participation is voluntary, without coercion, and with informed consent." Although discussing Hannah's hearing loss with a patient was not a traditional teaching demonstration, Hannah's clinical supervisor may have still been in violation of the spirit of this law because she did not receive informed consent from Hannah before including her information in a counseling "demonstration." Similarly, according to the ASHA Code of Ethics (2016) Principle I, Rules O and P respectively, "Individuals shall protect the confidentiality and security of records," and "Individuals shall protect the confidentiality of any professional and personal information." Although these rules specifically concern the clinician-client relationship, any reasonable supervisor should be expected to recognize that students fall into the category of "persons served professionally" (ASHA, 2016, p. 6). It is, therefore, unethical to violate a student's privacy by sharing that student's personal information without explicit consent, regardless of the fact that Hannah would have likely wanted to help a child experiencing a similar struggle.
Furthermore, according to the ASHA Code of Ethics Principle IV, Rule D, "Individuals shall not engage in any form of conduct that adversely reflects on the professions or on the individual's fitness to serve persons professionally." Although Hannah's supervisor was not involved in any illicit behavior, her blatant disregard for Hannah's privacy may have caused the client and her mother to doubt the supervisor's professional judgement. Furthermore, the client and her family may be more wary about disclosing pertinent health information to a clinician they observed being careless about matters of privacy, thereby retroactively causing Hannah's supervisor to neglect her "responsibility to hold paramount the welfare of persons … serve[d] professionally" (ASHA, 2016, p.4).
In addition to violating the aforementioned laws as an individual professional, she also neglected her responsibility as a clinical supervisor because she did not "role model professional behavior" (Council of Academic Programs in Communication Sciences and Disorders, 2013, p.3). Although clinical supervisors are fallible human beings, and students should be able to think critically about situations, and not blindly follow their supervisors, students should also feel comfortable assuming a level of professionalism from an ASHA certified clinician who chose to take on the responsibility of becoming a supervisor.
In order to acknowledge and respond to the challenging situation with Hannah and her supervisor, there are two simple preventative measures that could have been taken in order to prevent a violation of the Code of Ethics. Firstly, although it is logical to assume that Hannah would have consented to her personal information being shared with a patient since she has been so open about her hearing loss in the past, the clinical supervisor should have asked Hannah permission before sharing private medical information (and should continue to do so before each disclosure). Secondly, similar to the ethical requirement to share "the name, role, and professional credentials of persons providing services'' (ASHA, 2016, p.5), which the clinical supervisor did do, Hannah's supervisor should have also told the client and her family that Hannah gave permission for her personal information to be shared. Both of these actions would have helped Hannah's supervisor "maintain the highest level of professional...performance" (ASHA, 2016, p.6).
Sharing a personal story with clients can be a very powerful counseling tool since listening to a personal story that is similar to one's own can facilitate feelings of comradery, empathy, and connection. However, when that story is told by someone who does not have the right to share it, the story, instead, can become a vehicle for betrayal, mistrust, and anger. Therefore, in order to avoid ethical dilemmas, such as the ones detailed above, ASHA requires that members study ethics for one hour every three years (ASHA, n.d.). However, in order for the spirit of the Code of Ethics to be implemented successfully, each ASHA member must also utilize their innate common sense.

References
American Speech-Language-Hearing Association (2016). Code of Ethics [Ethics]. Retrieved
from https://www.asha.org/Code-of-Ethics/.
American Speech-Language-Hearing Association (n.d.). Professional Development
Requirements for the 2020 Audiology and Speech-Language Pathology Certification
Standards. Retrieved from https://www.asha.org/certification/prof-dev-for-2020-certification-standards/
Council of Academic Programs in Communication Sciences and Disorders. (2013). White paper:
Preparation of speech-language pathology clinical educators. Retrieved from
http://scotthall.dotster.com/capcsd/wp-content/uploads/2014/10/Preparation-of-Clinical-
Educators-White-Paper.pdf [PDF].