Continuing Education for Clinical Education and Mentoring Graduate Students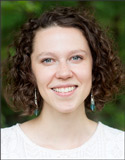 by Audrey McMillion, University of North Carolina – Chapel Hill
Janet is an elementary school speech-language pathologist who has worked at the same site for about 15 years, since she graduated from her Master's program. She is a self-professed fan of articulation therapy because she finds it very straightforward. While she sees some students for pragmatic and functional language goals, she feels out of her depth working with students who have more complex communication needs (CCN) or who have come to her school with an augmentative and alternative communication system already in place. She has never initiated an AAC assessment with a student or mentioned the opportunity to families of students who might benefit from an AAC system. When her graduate student intern, Alyssa, begins her spring semester, Janet is pleased to learn that Alyssa is very interested in working with students with complex communication needs and has had some research experiences implementing AAC in a prior early intervention internship. Janet hopes that she will be able to brush up on her skills with AAC and CCN given her student's recent knowledge. Janet quickly discovers that Alyssa is hard-working and highly competent.
About a month and a half into the placement, when Alyssa seems able to take on most of the caseload independently, a student moves to the district from out of state. They have established use of a speech generating AAC device, which they bring with them to school each day. Janet tells Alyssa that this student will be her "project" and to really dive in because Janet "has no clue."
Alyssa is excited to start working with the student, but she is also nervous because, in her prior clinical experiences, she predominantly employed low tech AAC (Universal Core Vocabulary, Picture Exchange Communication System) with her clients and has only worked with one client who used a speech generating device, which used a different software program than the current student's device. Several sessions into getting to know this student, Alyssa feels concerned that she cannot navigate their device as quickly as she would like. She also finds that she is not able to add and organize vocabulary on the device, as she does not know the password to make these changes, nor has she attended training for the organization system this device uses. Alyssa brings these concerns to Janet and asks for help supporting this student.
Janet's initial reaction is to say that these kinds of barriers are normal for students with CCN, and the student "doesn't use the device very often anyway." She feels that Alyssa is going above and beyond for this student and that it does not make sense to go to a training for just one student on the caseload. Besides, Janet has not been to an AAC training since completing graduate school because they aren't offered often in her area.
However, then Janet remembers Principle II, Rules A and D of the ASHA Code of Ethics: (A) "Individuals who hold the Certificate of Clinical Competence shall engage in only those aspects of the professions that are within the scope of their professional practice and competence, considering their certification status, education, training, and experience" and (D) "Individuals shall enhance and refine their professional competence and expertise through engagement in lifelong learning applicable to their professional skills." She realizes she has not been "refining her professional competence," as she has gotten very comfortable with her primarily articulation caseload and not sought training in another area in a long time. As she thinks, she also recalls Principle I, Rule G: "Individuals who hold the Certificate of Clinical Competence may delegate to students tasks related to the provision of clinical services that require the unique skills, knowledge, and judgment that are within the scope of practice of their profession only if those students are adequately prepared and are appropriately supervised. The responsibility for the welfare of those being served remains with the certified individual." She realizes that not only has she been avoiding pursuing continuing education in areas outside her comfort zone, but she is also asking her student to work in an area that is outside both her own competence and Janet's competence. She has been asking Alyssa to take on a huge amount of responsibility, beyond Alyssa's expressed comfort and knowledge as a student clinician. It is Janet's responsibility to maintain competency in providing services to all students on her caseload and to provide adequate support to Alyssa.
In order to amend this situation, Janet registers for a two-day training for this student's AAC device given online. She checks in with the administrator of the training and is able to share all presentations and handouts with Alyssa. Janet then has a conversation with Alyssa and apologizes for any pressure she has placed on Alyssa with her detachment from the sessions with this student with CCN. She states that she realizes that she must improve her competency to provide the student and Alyssa with the best support possible. During the training, Janet is actively involved by asking questions, taking notes, and thinking about how to apply this knowledge in therapy sessions and throughout the school environment with this student, as well as other students who might benefit from the use of an AAC device.
Janet also speaks with the student and their family about how the student was using the device before their move and how the device is and can be used at home, at the new school, and in the community. The family expresses that the student frequently used the device to request items or participate in math centers in the last school. They report the child frequently views the animals and music page of the device and that they have difficulty navigating to the page that includes actions and verbs. They want to have biweekly check ins with the SLP about how they can be using the device in the home to facilitate language use in all settings their child is in. Janet observes the child using the device in class and also finds the child frequently viewing the pages the parents mentioned, as well as using the device to make simple requests like "want music" or "go bathroom." From then on, Janet leads and/or is actively engaged in all therapy sessions with this student. She also collaborates with the student's teacher and other service providers to ensure that they all know how to incorporate the device into this student's day.
As a result of Janet making this change, Alyssa is able to learn about the use of this device for her future practice, Janet improves her own clinical competency and is able to provide students with CCN with more intentional supports to improve their communication, and this particular student is able to communicate at all times with their existing device. All clinicians should make an effort to support the students, clients, and patients they work with, and if they do not feel they have the skills and knowledge to do this, they should pursue those skills and knowledge.

References
American Speech-Language-Hearing Association (2016). Code of Ethics [Ethics]. Retrieved from https://www.asha.org/Code-of-Ethics/
American Speech-Language-Hearing Association (2016). Issues in Ethics: Supervision of Student Clinicians. Retrieved from https://www.asha.org/Practice/ethics/Supervision-of-Student-Clinicians/