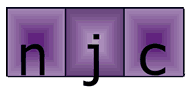 All individuals with severe disabilities have value. They have important ideas and experiences to share with others. Unfortunately, communication abilities and skills are often underestimated, resulting in a lack of interaction opportunities. We address several common myths about adult communicators with severe disabilities.
Myth #1: Working on communication is not worth the effort. If expressive and receptive communication skills have not developed by now, they are not going to develop.
Communication permeates every aspect and stage of life, influencing one's self-determination and life quality. A number of studies have shown that individuals with severe disabilities continue to develop communication and language skills well into their adult years and make measurable gains when provided with appropriate communication services and supports.
Myth #2: If communication, language, and literacy interventions did not work in childhood, they will not work now.
Perceptions of the individual as a child may be maintained in adulthood and thus limit the possibilities of the individual who is now an adult. Intervention approaches that were attempted in childhood may be more effectively implemented in adulthood. New approaches (including technologies and instructional strategies) and contexts (daily activities and communication partners) have developed/changed since the individual was a child.
Myth #3: Adults with severe disabilities only have simple thoughts, feelings, understandings, and needs, so they do not require comprehensive communication service and supports.
Adults with severe disabilities have the capacity to improve their communication with appropriate services and supports. Comprehensive communication services and supports need to be included in yearly service plans. Funding for communication services and supports for adults with intellectual and developmental disabilities may be available through your state's Medicaid program, including waivers under the Medicaid Home and Community Based Services program and services for people with intellectual and developmental disabilities under the optional Medicaid benefit program called the Intermediate Care Facilities for Individuals With Intellectual Disability. Your state's Disability Rights Network affiliate may provide additional information about sources for funding.
Myth #4: Spoken communication is the only REAL communication.
Communication does not need to be expressed through speech to be legitimate and valued. Today, everyone communicates in a variety of ways. Using augmentative and alternative communication will not limit speech and can actually enhance speech. The match between communication systems and supports and the individual will change over time. It is critical to support communication partners as contexts change.
Bottom Line:
Myths about the communication of adults with severe disabilities must be challenged and not be allowed to interfere with these individuals' continued growth and quality of life.
Resources
Websites
References/Works Consulted
Brady, N. C., Bruce, S., Goldman, A., Erickson, K., Mineo, B., Ogletree, B. T., Paul, D., Romski, M. A., Sevcik, R., Siegel, E., Schoonover, J., Snell, M., Sylvester, L., & Wilkinson, K. (2016). Communication services and supports for individuals with severe disabilities: Guidance for assessment and intervention. American Journal on Intellectual and Developmental Disabilities, 121(2), 121–138. Note: This article includes the NJC's revised Communication Bill of Rights. https://doi.org/10.1352/1944-7558-121.2.121
Chapman, R. S., Hesketh, L. J., & Kistler, D. J. (2002). Predicting longitudinal change in language production and comprehension in individuals with Down syndrome: Hierarchical linear modeling. Journal of Speech, Language, and Hearing Research, 45(5), 902–915. https://doi.org/10.1044/1092-4388(2002/073)
Cheslock, M., Barton-Hulsey, A., Romski, M. A., & Sevcik, R. A. (2008). Using a speech generating device to enhance communicative abilities and interactions for an adult with moderate intellectual disability: A case report. Intellectual and Developmental Disabilities, 46(5), 376–386. https://doi.org/10.1352/2008.46:376-386
Snell, M. E., Brady, N., McLean, L., Ogletree, B. T., Siegel, E., Sylvester, L., Mollica, B. M., Paul, D., Romski, M. A., & Sevcik, R. (2010). Twenty years of communication intervention research with individuals who have severe intellectual and developmental disabilities. American Journal on Intellectual and Developmental Disabilities, 115(5), 364–380. https://doi.org/10.1352/1944-7558-115-5.364