Diversity recruitment brochures targeted to underrepresented students who are African American, Asian Indian, Asian Pacific Islander, Hispanic, and Native American.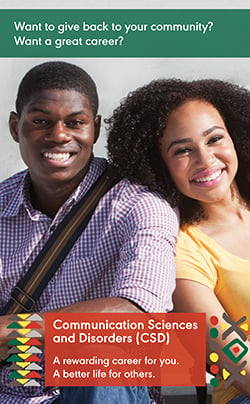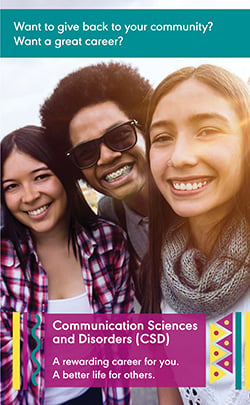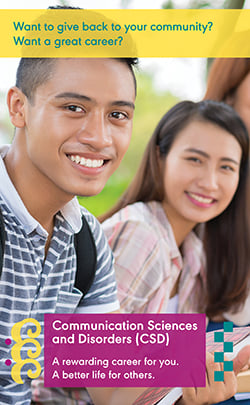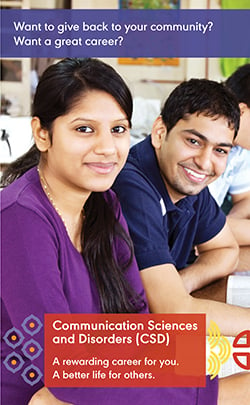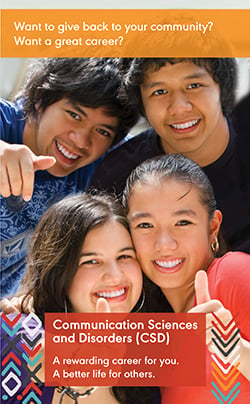 Highlights include:
The value of pursuing a career as an audiologist or speech-language pathologist.
How to make an impact in your community.
How to choose a career that is highly rated as one of the "Best Health Care Jobs" (U.S. News & World Report, 2019).