Everyone has an Accent: Ethics in Colleague Relations
by Neli Vorobyov, William Paterson University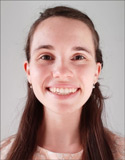 Katya was eager to start her clinical fellowship at an elementary school. She felt extremely proud of this milestone, especially after immigrating to the United States at age 15 from Kiev, Ukraine. She worked hard to develop a strong command of the English language and now felt confident in both her verbal and written language skills. Audrey, Katya's CF mentor and fellow SLP in the school, recognized that Katya was enthusiastic, demonstrated diligence in her preparation, and exhibited high clinical competence. Audrey also noticed Katya's mild-moderate accent influenced by her native language, Ukrainian. Although Katya was well-spoken and her speech was intelligible, Audrey could not help but wonder if parents of children with articulation impairments might raise concerns about their child working with Katya. Feeling unsure, Audrey assigned Katya a caseload that excluded students with articulation difficulties, to start the school year out 'smoothly.'
Approximately two weeks into the school year, Katya met up with a former classmate from her graduate program. "Have you had to work on the dreaded /ɹ/ yet?" groaned her friend. Katya began to laugh but then realized that she had not yet targeted the /ɹ/ or any articulation goal at all. She was so focused on becoming accustomed to her new position that she had not noticed that her caseload was devoid of students with articulation disorders. Katya wondered why and decided to respectfully broach the topic with Audrey at their next meeting. When Katya posed the question, it dawned on Audrey that she had misread the situation and could have been acting unethically. They set aside time the next day to discuss how to amend the situation.
That evening Audrey referred to the ASHA Code of Ethics to refresh herself. Principle IV, Rule L of the ASHA Code of Ethics (2016) stood out to her: "Individuals shall not discriminate in their relationships with colleagues… on the basis of race, ethnicity, sex, gender identity/gender expression, sexual orientation, age, religion, national origin, disability, culture, language, dialect, or socioeconomic status" (p. 8). Audrey had passed judgement on Katya based on her accent, an aspect of her national origin, which led her to deliberately alter Katya's caseload. While Audrey's intent was not malicious, she knew that her actions had restricted the clinical fellowship experience that Katya was receiving, which another candidate with an American-English accent would not have been subject to.
Audrey also sensed that she had not adhered to Principle IV, Rule D of the ASHA Code of Ethics (2016), which states, "Individuals shall not engage in any form of conduct that adversely reflects on the professions or on the individual's fitness to serve persons professionally" (p. 8). In her role as a SLP, Audrey represents the wider profession of speech-language pathology. Her actions had inadvertently supported the erroneous idea that clinical competence may be weaker among SLPs who do not present with American-English speech patterns. Audrey felt ashamed for undermining Katya's ability to treat articulation disorders and acting on that feeling rather than openly discussing the topic with Katya. No accent or dialect is superior to another, Audrey reminded herself, and Katya had certainly been demonstrating strong clinical skills since the outset of the school year.
In the following day's meeting Audrey admitted that she had not abided by the ASHA Code of Ethics when she withheld job assignments from Katya. She explained that she had made assumptions about how Katya's accent might affect her job performance as well as her relationship with families of students. Together they examined ASHA's position statement entitled "Students and Professionals Who Speak English With Accents and Nonstandard Dialects: Issues and Recommendations" (1998), which affirmed that:
…Professionals in communication sciences and disorders who speak with accents and/or dialects can effectively provide speech, language, and audiological services to persons with communication disorders as long as they have the expected level of knowledge in normal and disordered communication, the expected level of diagnostic and clinical case management skills, and if modeling is necessary, are able to model the target phoneme, grammatical feature, or other aspect of speech and language that characterizes the client's particular problem. (para. 1)
Katya recognized that in conversation she sometimes substituted the /ð/ phoneme with the /d/ phoneme, the /θ/ phoneme with the /s/ phoneme, and the /ɪ/ vowel with the /i/ vowel. However, she was also able to accurately model these target phonemes in the English language, as needed to provide appropriate therapy. In other words, Katya met the description of the qualified professional outlined in ASHA's position statement above. Audrey understood that Katya's accent did not impede her ability to treat speech sound disorders, and that Katya was both knowledgeable and enthusiastic about assessing and treating this area of communication.
They further discussed the value of bilingual clinicians with linguistically and culturally diverse backgrounds to connect with students and families who are also multilingual, immigrants, and/or have a cultural identity different from the mainstream. Moving forward, they decided to 'even out' their caseloads. Because of the misconceptions parents might have about SLPs with foreign accents, Katya and Audrey role-played conversational scenarios so both felt confident addressing parent concerns if they arose. Moreover, they created and distributed a parent and teacher-friendly infographic that debunked myths on the topic. With these amends, Katya received a more diverse caseload and was able to sharpen her skills in assessing and treating a range of disorders, setting her up for success in her career path. Audrey was able to fully witness how Katya's knowledge, skillset, and background made her a strong clinician who dedicated herself to achieving the best outcomes for their students.
Audrey and Katya continued to have conversations about supporting diversity, equity, and inclusion as school-based SLPs. These discussions led to collaboratively executing several successful in-services for their teacher colleagues on bilingualism in students and the critical concept of 'difference vs. disorder.' With increased awareness and attention to discrimination and its ethical implications, both clinicians witnessed their engagement with other staff, students, and their families involve a recognition of personal assumptions that could harm these individuals. In turn, they shaped their clinical practices to celebrate diversity, promote equity, and create inclusion while striving to ensure discrimination was not a lived reality for any students in their speech rooms.
References
American Speech-Language-Hearing Association (2016). Code of Ethics [Ethics]. Retrieved from https://www.asha.org/Code-of-Ethics/
American Speech-Language-Hearing Association. (1998). Students and professionals who speak
english with accents and nonstandard dialects: issues and recommendations [Position Statement]. Available from www.asha.org/policy.