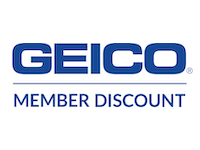 In business for over 75 years, GEICO gives you the benefit of great rates on high-quality car insurance. Because you are an ASHA member, you could be eligible for a special membership discount on GEICO auto insurance. In addition to your special membership discount, you'll also receive 24-hour service online or by phone, as well as efficient and fair claim handling.
To complete your free, no-obligation rate quote, simply visit http://www.geico.com/med/asha or call 1-800-368-2734 to speak with an agent. Make sure to mention that you are a member of ASHA to be eligible for that special discount.
Already a GEICO customer? Make sure to let a GEICO representative know that you are a member of ASHA so they can add that information to your policy.
At GEICO, they make sure customers like you are covered – in more ways than one. That's why they introduced The GEICO Giveback – a 15% credit for both current and new customers. The credit lasts your full policy term, plus, as an ASHA member, you could also be eligible for a special discount. Get a quote today.

Need insurance for your motorcycle, RV, boat, house or rental unit? GEICO can help you find great coverage at an affordable rate. Simply ask a customer service representative or go online to see how easy it is to get a quote.
Disclaimer: GEICO contracts with various membership entities and other organizations, but these entities do not underwrite the offered insurance products. Some discounts, coverages, payment plans and features are not available in all states or all GEICO companies. Discount amount varies in some states. One group discount applicable per policy. Coverage is individual. In New York a premium reduction may be available. GEICO may not be involved in a formal relationship with each organization; however, you still may qualify for a special discount based on your membership, employment or affiliation with those organizations. Property insurance is written through non-affiliated insurance companies and is secured through the GEICO Insurance Agency, Inc. GEICO is a registered service mark of Government Employees Insurance Company, One GEICO Plaza, Washington, D.C. 20076; a Berkshire Hathaway Inc. subsidiary